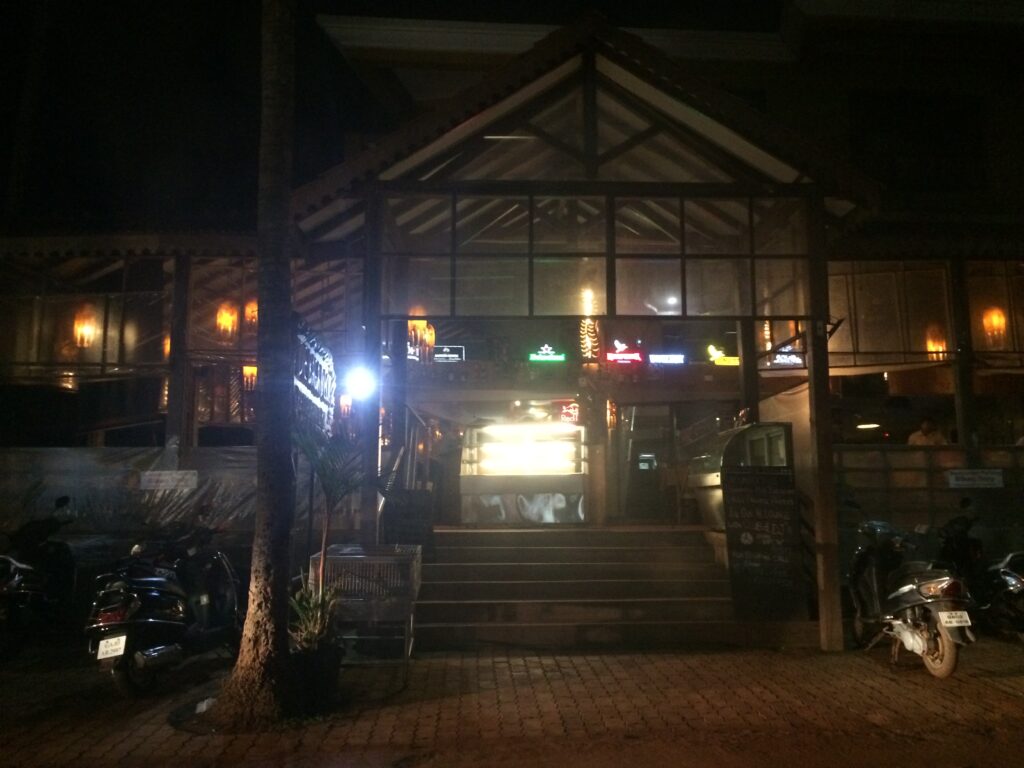 Located in the hustle bustle of Baga-Calangute lane, this 24*7 dining with wooden interiors and a deck sort of décor deserves a visit. The place serves delicious multi-cuisine food, Mexican, Italian, Indian, Continental and some of the Goan special dishes.
We started our meal with the yummy Nachos Tex-Mex which was a perfect mix of crispy spicy nachos, topped with molten cheese, herbs and salsa. The salsa was not a regular one, it was their in house creation which tasted pretty different as it was less veggies (tomatoes, chillies, onions). It was more like a salsa dip.
In a mood to have north Indian food, we decided to order the staple items- Butter Chicken & Dal Makhani accompanied with Garlic Naan and Laccha Parantha.
We were a little sceptical about ordering north Indian food, but I can undoubtedly vouch for this place now, after tasting the food.
The Butter Chicken and Dal Makhani were superb and tasted so well. The chicken pieces were soft and juicy and the gravy had appropriate spices.
The Dal Makhani was another delight, though the quantity of the same was a little disappointing.
The garlic naan was just average and was prepared in a slightly different way compared to what we get here in Delhi. It had large pieces of garlic stuffed inside the naan instead of sprinkling chopped garlic on the top of the naan.
The dessert menu was not that exhaustive and they were short of a lot of items, but I guess that's fine, you don't expect a lot of people to walk in at 2am and ask for north Indian food and desserts.
We ordered Mud Cake which was soft and Spongy layered chocolate cake topped with chocolate sauce and accompanied with vanilla ice cream. It gave the perfect ending to our fantastic meal.
The menu is decently priced but the service was just fine, something that you would expect at 2am.
Overall a nice café and is highly recommended.